There are several places from which can add an appointment; the choice is yours!
You can select the Add Appointment icon on left side of the page (or the + button of the bottom of smaller screens, such as a phone)
You can select a day and time on the Calendar
If you have a Contact's record open, you can go under What's Next, find the Club Tour (or PT Sales Appt or Orientation) and select Book It
Regardless of where you start, the next screen will bring up the New Appointment screen. Some fields may be pre-populated depending on where you started. For example, if you were on Contact's record and selected Club Tour: Book It, the Contact's name and Appointment Type will already be pre-populated for you.
Select your guest (i.e. the contact for whom you are booking the appointment)
Type in a couple letters (or numbers) to search for your contact. When you find your lead or member, select their name from the drop-down list. (The lead does need to have a Contact record before you can book an appointment, so if you don't see your contact listed, you'll want to add them as a lead first. You can search by name, phone or email.)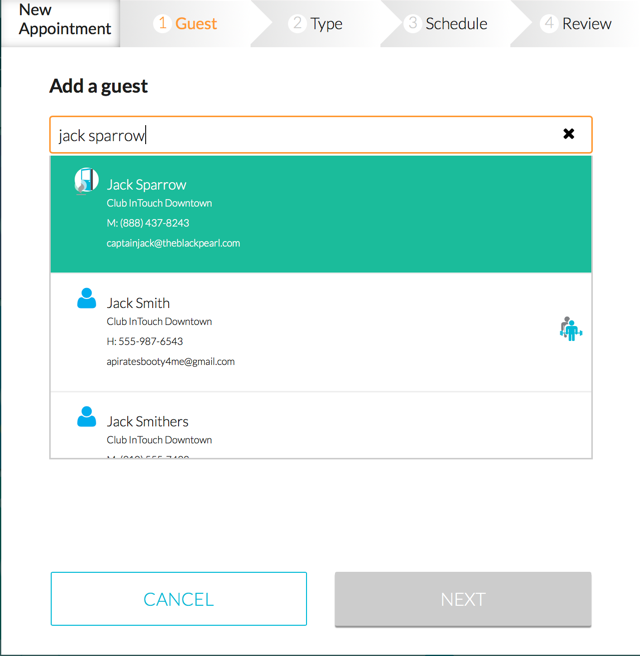 Select an Appointment Type, such as Club Tour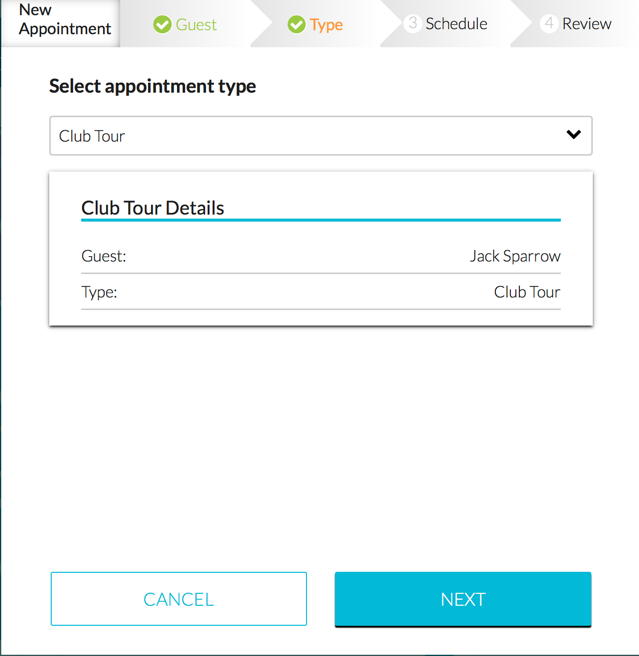 Select a staff calendar (this will default to whomever is logged in) and then select a date, time and duration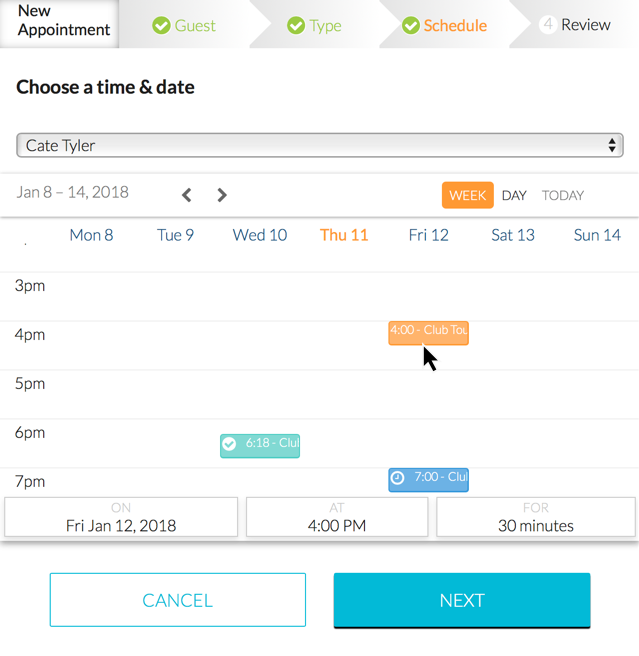 If your club has Email and/or Text Appointment Notifications enabled, you can select if you'd like to send an email and/or text to your Guest (Contact) and/or the Appointment Owner (Staff) with the details of their appointment. Select the toggle for which notification to send (colored=on, gray=off) and the notification will send as soon as you select Create.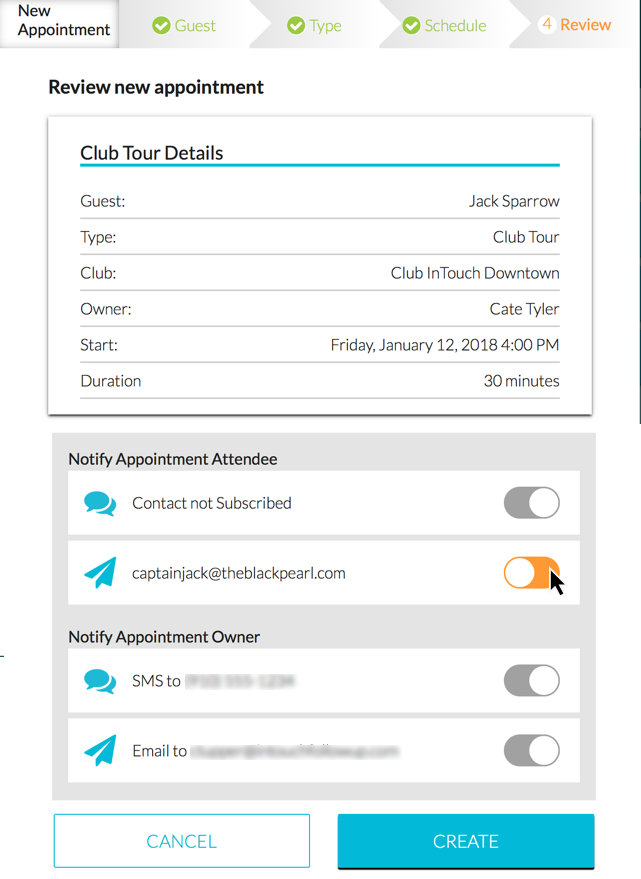 Select Create