Drive Version 2.39.0 was released Oct 21, 2021
---
New or Improved Features and Functionality
Add Appointment Workflow
The Add Appointment workflow was improved to all the users to create an appointment in as few clicks and steps as possible. In addition, the workflow now allows for users to utilize the "Block My Calendar" event type. This event, carried over from FollowUp, allows users to book an appointment on their Calendar without having to link it to a lead or member.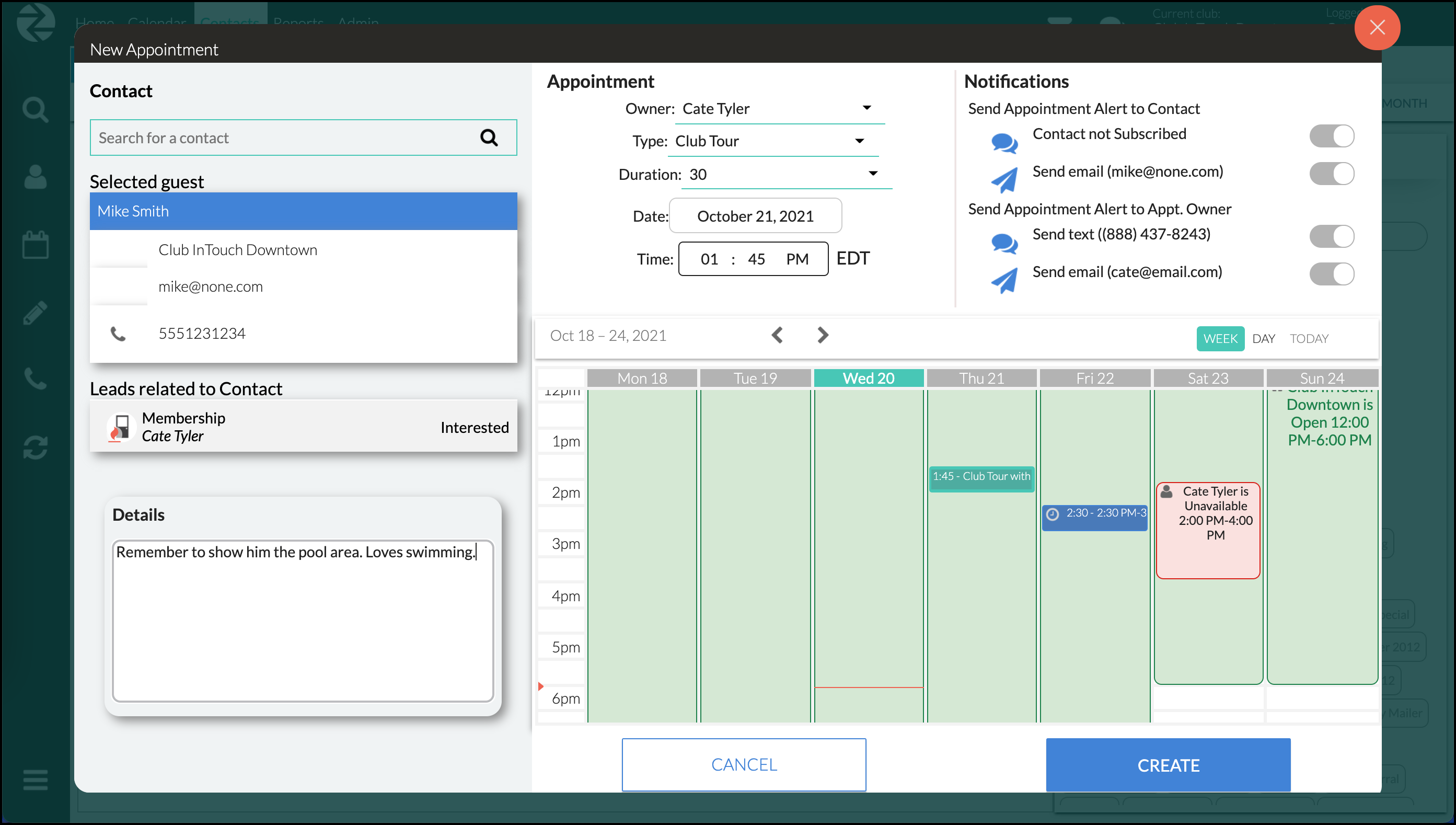 This new workflow can be found anywhere Add Appointment workflow is currently used, including:
Main UI left side Add Appointment icon

When selecting a time slot on the Calendar screen

Contact Profile > Add Appointment (actions button)

Contact Profile > What's Next appt options (eg Club Tour, PT Sales Appointment)

Event Cards (eg bottom of the Call Card, Task Card, etc)
Add Appointment quick action added to Contacts page

An Add Appointment option is added to the quick Actions options under Contacts. This includes the Leads, Member & Clients, and Guest-Log tabs.
Bug Fixes
SAR Report: Pull data by the timezone of the club (and not the timezone of the logged in user)